Glenmorris at the CSSA Nationals

Littermates, Glenmorris Stardust and Glenmorris Flight Of Fancy (Whimsey) getting ready for puppy sweepstakes judged by Rodney Oishi.

Click on the pictures to enlarge.

The girls send a "wish you were here" to dad, Weeacres Kyle Of Glenmorris.

We enlisted the help of Diane Biggar of Kendale Collies to present Whimsey.


Stardust and Whimsey round the last corner to win 1st and 2nd in the junior puppy female class.

Diane once again took Whimsey into the class judging under Denise Cornelssen.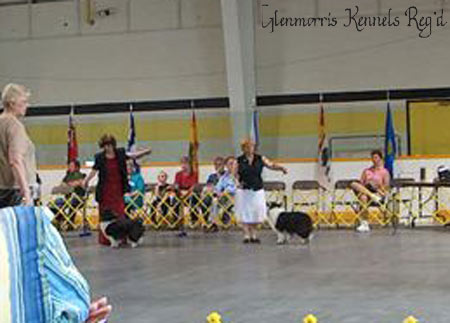 Liz Daoust did the honours with Stardust, after all she was staying at Weeacres after the show was over. Whimsey came out on top of the junior puppy class that day.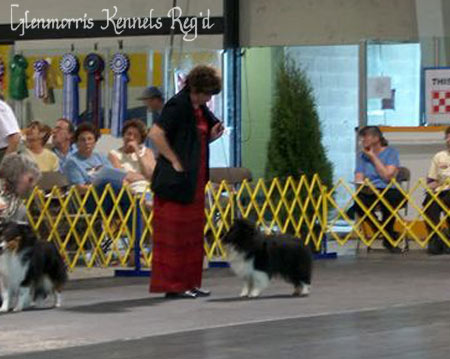 Diane also presented mom, Glenmorris Starstruck who went on to win the open black female class.